Rick Dyson | Boulder Divorce & Family Law Attorney | About Rick Dyson, P.C.
---
About The Firm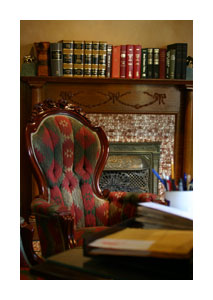 The relationshhip you have with the person representing you through this difficult process is an important one. That's why finding the right attorney is a personal decision that involves trust, mututal respect and comfort in knowing you will have a strong voice throughout our engagement. When you come in to meet with our team, we will apprise you of your legal rights, ensure you are fully informed by addressing all of your questions, discuss the aspects of your particular case and strategize with you to maximize your legal opportunities. Our goal is to give you enough information so that you understand the process and all of your options. If you desire a strong advocate on your side, contact us today to put our resources, experience and reputation to work for you.
About Rick Dyson, Founder and Principal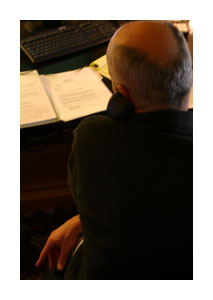 Rick's law career began in 1993 with the firm of Robert G. Hoghaug in Denver, where he focused on Probate and Family Law. In 1995 he moved to Boulder to open Rick Dyson, Boulder Divorce and Family Law. Since then Rick has represented hundreds of clients throughout Boulder and the Front Range.
Rick graduated from Northern Arizona University with a B.S. in Biology and went on to receive his Juris Doctor from Lewis and Clark Northwestern School of Law in Oregon.
On snowy winter weekends, Rick is either on a 10th Mountain Division Hut Association trip, skiing at Eldora with his wife and children or volunteering his time at the Ignite Adaptive Sports Program (formerly Eldora Special Recreation Program). Rick Dyson, Boulder Divorce and Family Law is also a long-time supporter of Autism Speaks and the Autism Society of Boulder County.
About Gabriella Mayne, Paralegal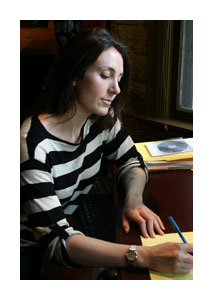 Gabriella has been the lead paralegal for Rick Dyson, Boulder Divorce and Family Law for over three years. She is most likely the first contact you will have with the office, and you'll find her warmth, intelligence and professionalism will be of great support to your legal process. She keeps the day-to-day details of each case organized and is committed to open, confidential and timely communication with each client.
A Boulder native, Gabriella holds a degree in Anthropology from the University of Colorado, Boulder and a certification in Paralegal Studies from University of Colorado, Denver.